JC MILLER INTERVIEW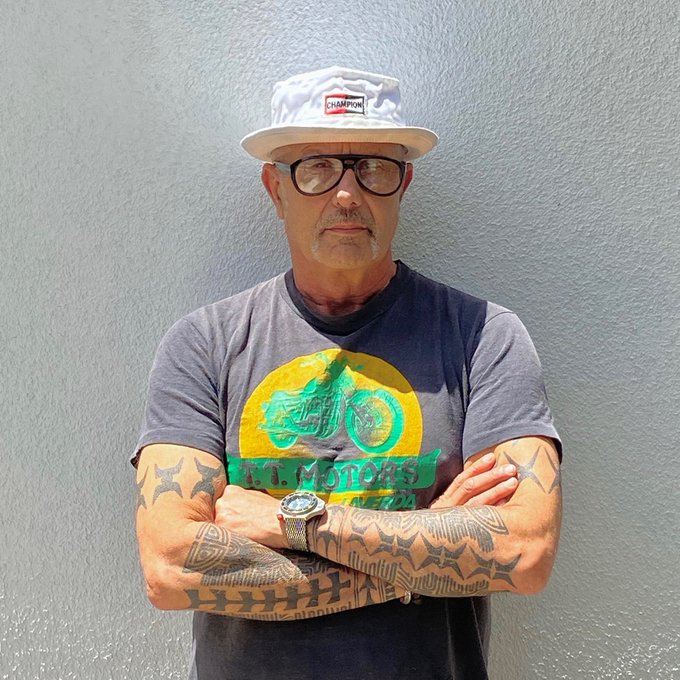 You have been killing it with song releases. What song do you think is your best and why? 
Laredo Journal comes to mind. I am always trying to create a soundtrack that captures a specific American place or idea. It is all about mood and environment. I have spent a lot of time on the road across the Sun Belt area, the southwest and south. My dad's family is from there so Texas and that whole region is romanticized for me in my mind. Laredo Journal is a very personal song – plus I had a lot of fun ripping (literally) on the keyboard bass on that one. I also feel like Lone Star Tumbleweed really cracks the code on my Americana vision. Searching for Santa Fe is really all about wanting to be in another time and place. Basically I am a 20th Century man trapped in Century 21 haha. That's what's cool about music is its ability to transport you. With music in the center of your life there is so much you can transcend.
https://open.spotify.com/track/5FIjBRtzBMiUPNiI8WVHVP?si=db52bda02a854d4b
 If you could do a collaboration with ANY artist - mainstream or indie - alive or passed who would it be?
 Leon Russell hands down. Just his whole vibe and musicianship and deep soul really moves me. I would love to play guitar in his band or write together. Anything, second engineer, coffee runner, whatever. There is an amazing documentary on him, A Poem is a Naked Person, that shows what a soulful cat and good spirit he is. His voice and piano rolls are so distinctive and something I am always trying to tap into – that aesthetic of being smooth and also rough at the same time. Never slick, always true, that's the lesson of Leon.
https://open.spotify.com/track/6KtqTeU9thITnZmPfJ0ULe?si=1fc02e1ffe444fa2
 What got you into music and who are your influences?
 I was 14 and Stairway to Heaven woke me up on my clock radio alarm (LOL) right as the solo begins. That was my call to arms. After that I got an SG jr. and slowed down the 33 1/3 RPM Zeppelin albums to 16 RPM, so I could figure out what was going on and how to play along. Later I went back to all the Led Zeppelin records and sorted out the opening tunings. I use a lot of open tunings in my work including a lot of tunings I make up myself that would not make sense to anyone else probably, where one string is way de-tuned, raised or lowered, so I have another visual model to cue fresh ideas from, that isn't that standard blues boxes on the fretboard hemming you in. My influences are broad – I love music of all kinds! Again I am a stickler for all things genuine. Other influences besides Jimmy Page, listeners could probably guess: Leon Russell, Stevie Ray Vaughn, Little Feat, The Band, Lynyrd Skynyrd, The Allman Brothers, Tom Petty, Deep Purple, Mott the Hoople, Bad Company, Bonnie Raitt, Joni Mitchell, Randy Travis, Vince Gill, Johnny Cash, Glen Campbell, Lyle Lovett, I could go on forever and ever, there are so many greats! 
https://open.spotify.com/track/0UdZASoJax5WEQlxiul3RN?si=a7ca0df80f9b4c38
What is the wildest thing that has ever happened to you in your musical journey?
 I was in a band in the Bay Area when I was a teenager that actually opened up for Thin Lizzy at The Cow Palace. Our manager talked his way into this gig somehow, even though we were lightweight in comparison to Phil Lynott and company, duh. We got booed off the stage after a beer bottle was thrown and almost hit the bass player in the head. It exploded on his Ampeg amp head instead and there was crazy pyrotechnics. Our lead singer did what you should never do -- in a scolding way he asked the crowd: "Hey! Who threw that?" I was like: "Uh oh, this is not good." Next thing you know there was a sea of debris coming at us and we had to flee to backstage. Our singer took it personally, but it was actually pretty funny. The same singer once did not show up on stage, when the whole band was already up there waiting and ready to play. We left the stage (doh!) to look for him. We could not find him until we went into the parking lot and saw him laid out cold because his trunk popped him in the head when he opened it to get his clothes. It was a cool vintage car with a spring loaded trunk apparently – ah well, the price of style haha. Good times. Or were they? I really think experiences like those are why I became a studio rat—it just seemed like crazy stuff like that was happening all the time on the road.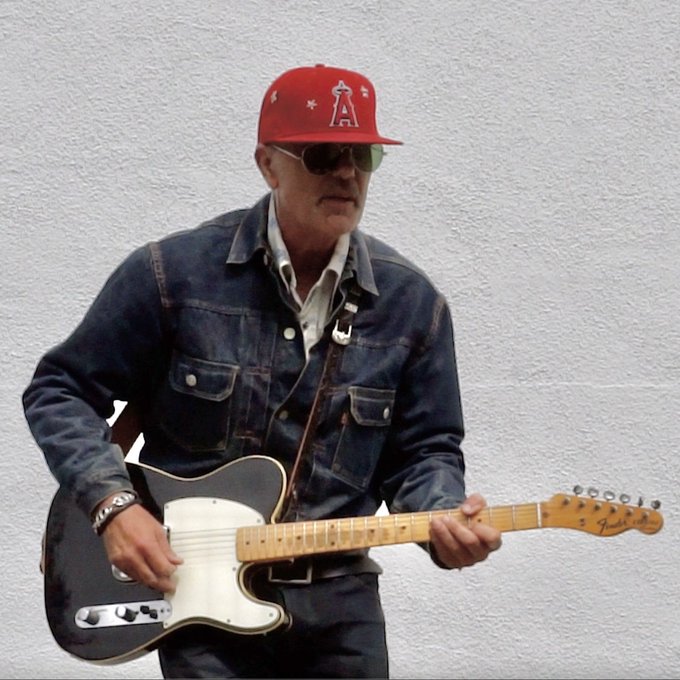 What is the one thing about you / your music that you would like your fans to remember you by? 
And if you could tell your fans anything - What would that message be?
 I use music to soothe and calm myself, so I hope that translates and telegraphs and people can feel that. The lyrics are all about my American Sun Belt journey and jurisdiction -- but hopefully there is some universality to it all, so that it applies to everyone everywhere, and their own personal experience. When I was 14 and just starting to play, I used the guitar to make utterance instead of talking. My family was breaking up and it was rough on everybody, and I just retreated inward to music and sound, as a way to avoid the fury. Music can be both a means of escape and a way to communicate emotions that are difficult to put into words. To me, music is like food, in that it is a way to bring people together. A lot of the road trip songs just come out -- it is where I want to be, where I want go, or where I have been and want to go back. I have a really strong sense of place. I am paying homage to the Sun Belt section of America. It is where my father's family is from, and it has been a search through music to discover my own identity. I have worked as a composer for hire but these songs are a passion project where I get to say what the style will be, and when the track is finished. Authenticity is really important to me – in all things. I like vintage rather than new. I like driving rather than flying. I watch a lot of old movies and I have discovered John Ford and his vision of America and the American spirit. Also I love the work of John Huston, William Wyler -- even Jim Jarmusch, who is a more recent director. They all explore repeating American themes that are still relevant. To me none of it is hackneyed or corny. I am dead serious about honoring our common history, as complicated as it may be. Mark Twain, Ernest Hemingway, John Steinbeck, Jack London, Jack Kerouac, Larry McMurtry, and James Agee are writers that really inspire me. I am trying to catch their sense of deep soul and American resonance in these soundtracks. I feel a kinship with these artists who are seeking a sense of belonging. I think of myself as just another Americana singer-songwriter continuing the age-old tradition of storytelling through music. 
What a great interview.  Thanks so much JC.  I look forward to hearing all of the new tracks on the way
To stay up to date with all things  JC Miller :  https://linktr.ee/jcmillermusic