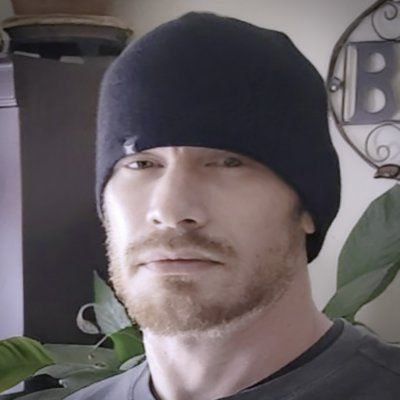 3Mind Blight
Artist, Musician, Author, Poetry, Producer,
Born and raised in Tulsa, Oklahoma, Mike Bouchér has single-handedly carved out one of the most extensive independent careers in modern music. He is thought by many to be the voice of a generation, with unparalleled lyrical depth, uniquely recognisable vocals, and limitless versatility. His authenticity and skill combined has made him one of the most compelling indie artists of our time.
Releasing original music on a regular basis since 2018, Mike first emerged backed by fifteen years of experience as a music producer – a creative advantage that would ultimately elevate the identity of his sound as the unsurpassable 3mind Blight.
Mike developed 3mind Blight Music Label and Publishing that year, and began his journey as a multi-faceted solo artist. Every part of this was an independent effort, and remains so to this day. As the music evolved, the true soul and distinctive nature of his sound became increasingly clear.
Singles like 'Rag Doll' and 'I Am Not' introduced the unmistakable voice and lyrical revelation of 3mind Blight. Listeners were welcomed into the mind of a true artist, vocally unrivalled and lyrically fearless. His willingness to be entirely open and genuine was refreshing, and his passionate outcries proved deeply calming for those suffering a similar discomfort within the world. This would be his calling card as time went on – the sound that broke the mould, not clouding over emotions but outwardly declaring them, and offering a blanket of escapism in the process.
Mike is known for maintaining this creative passion along with outright professionalism across a multitude of genres. Whether immersing himself in the intensity of metal, or showcasing lyrical conviction in the form of alternative hip hop – even crafting alluring, heartfelt melodies and reflective expressions – his approach remains masterful, devoted and deep. His stories hold true to life, capturing the essence of a man both at war and at peace with his own meandering pathway. That juxtaposition is key, between the gentle and the fierce, the hopeful highs and the desperate lows – the powerfully loud and the quietly contemplative.
The music of 3mind Blight welcomes aspects of Rock, Metal, Orchestral, Rap, Pop and even Acoustic Folk. His aim has always been to connect, to express a feeling as honestly as possible, without judgment or fear, and it's this that drives his unwavering creativity.
Over the next four years, single after single would emerge, always enhanced by the 3mind Blight original imagery. Themes such as mental health, relationship turmoil, isolation, fear, life, death and self-destruction were all interwoven amidst a growing repertoire. 'Breaking Down' was a notably captivating early release, blending electronic rock and hip hop whilst underlining the vulnerability at the heart of Mike's writing. His vocals hit with a certain piercingly raw emotion that compelled audiences to tune in more closely.
Despite the solo nature of his work, Mike credits community as a crucial aspect of his rising success. Noting collaborative releases with the likes of indie-pop sensation Sophie Dorsten ('Reflections', 2021), and Nathalie Miranda ('Love Game', 2023), and many other past collaborations with Clare Estelle, Trysette, Shimmer Johnson and Ray Roehrborn. Along with tens of thousands of followers online and a consistently supportive circle of associates, Mike's commitment to the cause is respected by all who've witnessed his growth within the indie world.
After building an unbreakable network of musicians and fans on social media platforms like Twitter, Mike's creative life now boasts a backdrop of poetry, videography, production and content creation. His highly-anticipated album 'Look On the Blight Side' was released in 2022, and reached over 200k streams in just over a month. The 13-track project reverted back to Mike's early roots in heavy metal, and brought together some of his most delicately human and menacingly heavy performances; along with striking musicianship and faultlessly skillful production.
Hard-hitting classics like 'Subliminal' and 'Can't You See' were quick to get music fans engrossed in the sound, along with their animated videos and lyrical asides to help strengthen that connection. The album was also accompanied by a vast collection of merchandise, offering dozens of products and clothing items sporting the renowned 3mind Blight artwork.
Forever promising authenticity, with softness and weight intertwined amidst a precise and accomplished musicality, 3mind Blight continues to reach an expanding audience across the globe. With a mountain of projects to his name, Mike's work-ethic and talent show no signs of slowing down, and as 2023 is now in view; the new horizon will be well-worth tuning in for.